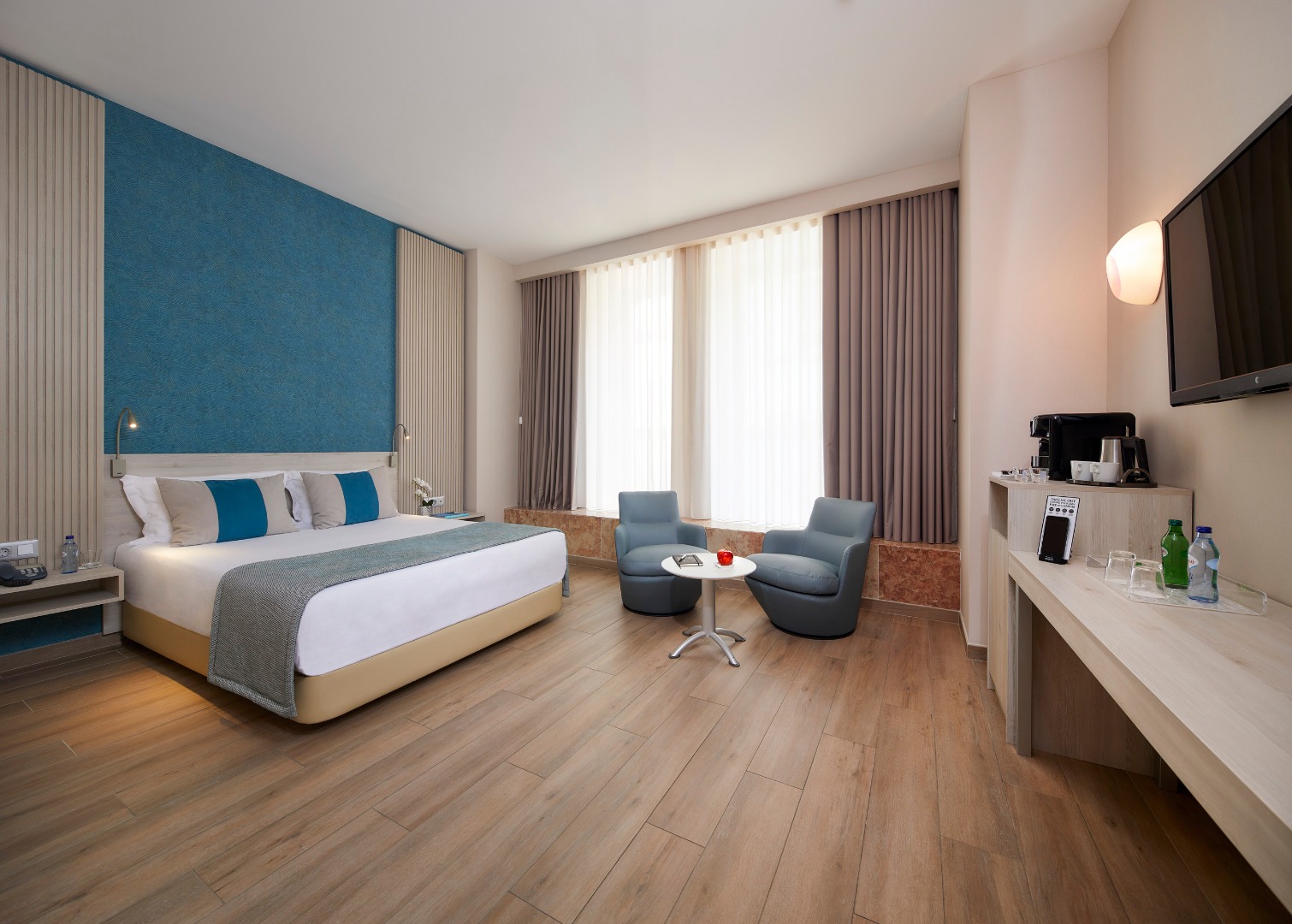 The Premium Deluxe is spacious, elegant and inviting. The decor combines blue, white and beige, which convey serenity, coolness and relaxation.
This room includes a 2-seater sofa bed, USB sockets, LCD TV, safe and minibar.
It also has enclosed wardrobes, double glazed windows and views of the city.
There is a tea and coffee maker (on request).
The bathroom is lined with marble and has a shower or bath and a wide range of Rituals toiletries.
Guests also enjoy free use of WIFI throughout the hotel and the gym, chromotherapy shower, sauna and Turkish bath at the GYM & SPA, as well as VIP treatment in the room.