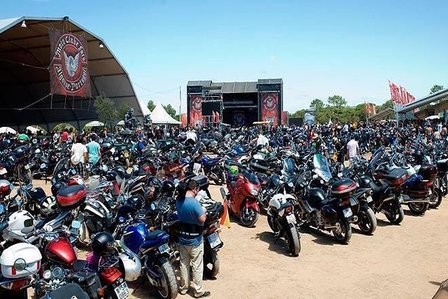 Four days, thousands of motorbikes, beer, concerts, exhibitions and street entertainment are the ingredients of what is considered one of the largest and best biker concentrations in Europe, every year in July bikers from all the Europe travel to Faro.
Vale das Almas, near the Faro International Airport as always will be the meeting point of the thousands of motorcyclists who gather here for a weekend with great excitement, making Faro the capital of the 2 wheels.
Due to the pandemic Faro 2020 and 2021 concentrations were cancelled,
The Moto Clube de Faro leaves the challenge of return in 2022 with the Faro Motorcycle meeting.